Walk Wear™ - Women's Premium Walking Toe Sandals
Walk Wear™ - Women's Premium Walking Toe Sandals
Regular price
$159.95
Sale price
$69.95
Get it between
May 22
-
May 29
Guaranteed safe & secure checkout
FREE GROUND SHIPPING TO USA & CANADA 


Walk Wear™ - Premium Walking Toe Sandals



CHANGE YOUR SHOES & SAVE YOUR FEET 😍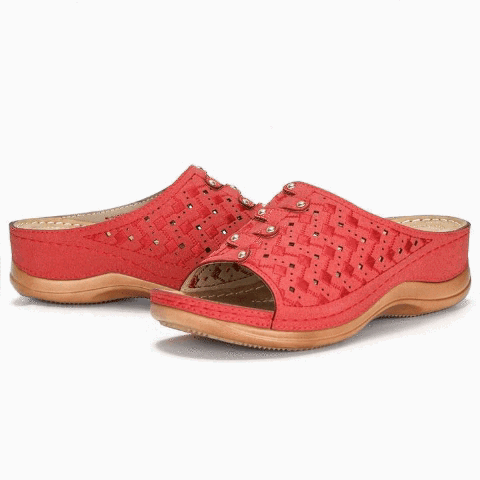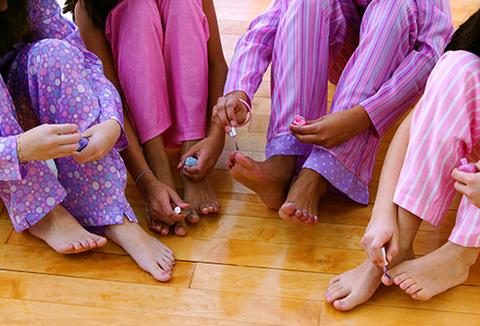 Walkwear™ – Premium Orthopedic Toe Sandals are specially developed, designed by MIMACSO R&D and Fashion team, with a three arch support design and a soft sole to keep your feet comfortable, health safety, and style on point!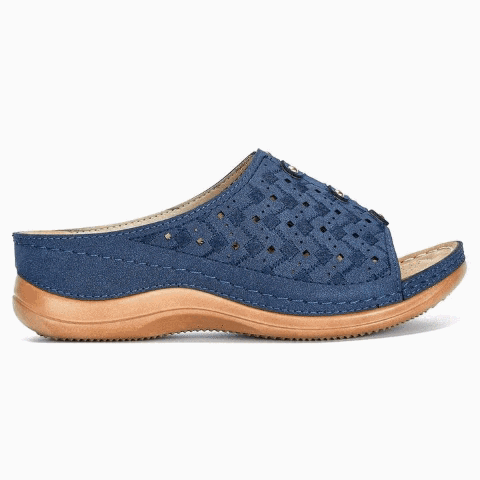 The Sandal corrects posture and eliminates muscle imbalances by balancing your feet at the perfect angle its original position to realign skeleton positioning.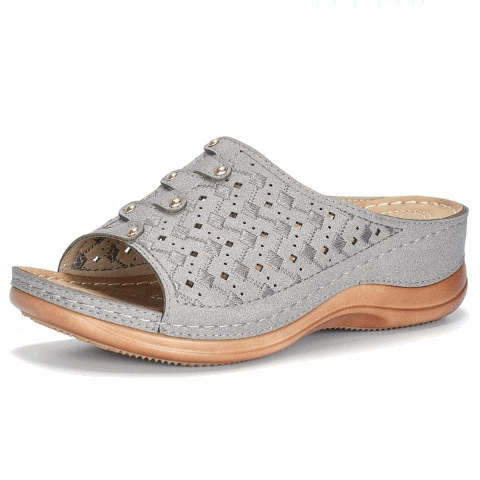 FEATURES
Reduces Pain: Eliminate the pain caused by flat feet, poor walking posture and plantar fasciitis.
Posture Correction: Straighten your hips, correct kick knees and muscle imbalance by adjusting the structure of your feet.
Even Pressure Distribution: Our three – arch – support design makes sure your weight is evenly distributed across the toes, arch and ball of your feet at all times.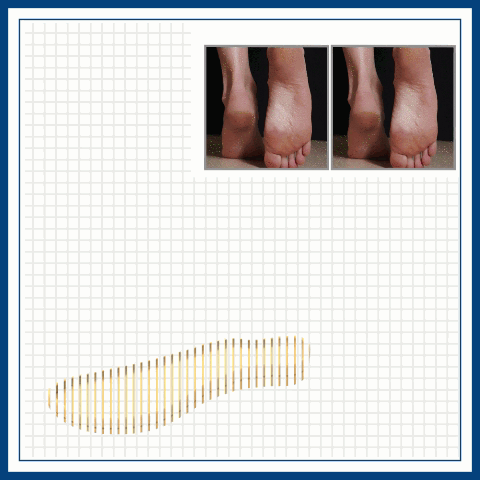 SPECIFICATIONS
Product Category: Casual sandals
Upper material: artificial PU
Sole Material: Rubber
Heel height: Mid slope (3-5cm)
Shoe width: 80-120mm
Product Care:
1. Clean with the washcloth. Use a small amount of mild soap and water.
2. Air dry.
3. Do not machine wash.
Our Stellar Support & Guarantee
We sincerely believe in positive customer support, Our positive customer support methodology is a principle where every customer is answered and taken care of within 24 hours, and aim to get a customer satisfaction rating of 4+ and will make our customer support reps are held accountable for the highest standards.
Similar products
Customers who viewed this item also viewed
FREE GROUND SHIPPING TO USA & CANADA  Walk Wear™ - Breathable Canvas Shoes Sizing Chart  Exceptional Comfort And Fit: Walk Wear™  walking...
Full details
Walk Wear™ - Breathable Canvas Shoes
Regular price $159.95 Sale price $69.95
Limited Stock! Sold Fast! Item Type: Casual Shoes Lining Material: Genuine Leather Shoe Type: Basic Closure Type: Slip-On Insole Material: PU Feature: Breathable, Height...
Full details
Genuine Leather Hiking Shoes
Regular price $113.99 Sale price $75.99
FREE GROUND SHIPPING TO USA & CANADA   Walk Wear™ - Canvas Slip-on Lightweight Casual Shoes  Sizing Chart Exceptional Comfort And Fit: Walkwears canvas shoes...
Full details
Walk Wear™ - Canvas Slip on Lightweight Casual Shoes
Regular price $159.95 Sale price $69.95
"Awesome product with Cheap Price. "REALDEALBUDDY" ROCKS Thankyou "

Tobias Rohr (US)
Shopping with "REALDEALBUDDY" is Easy & Reliable Highly Recommended 

Laura birmingham (UK)
"REALDEALBUDDY" has trending collections with very cheap price . AWESOME! 

Beatrice Stephanie (US)